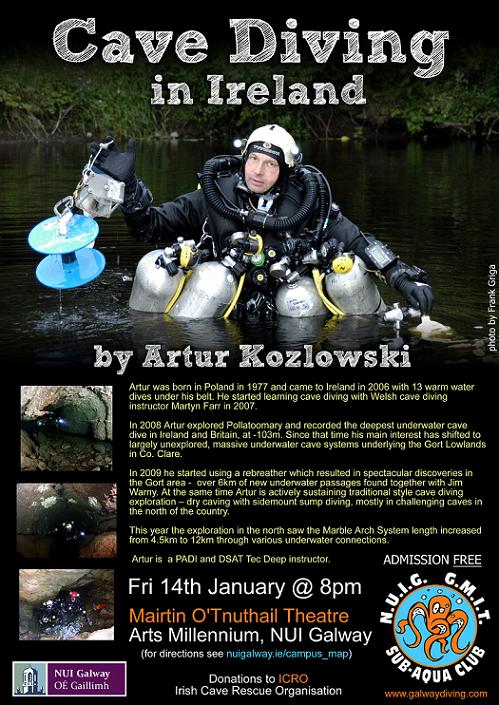 Artur Kozlowski died exploring last section of Irish Pollonora Cave
Efforts will resume today to recover the body of a diver who died exploring a cave in Co Galway.
The alarm was raised when Artur Kozlowski, (34), a Polish man who was one of Ireland's most experienced cave divers, failed to resurface from a diving trip in a flooded inland cave on Monday night.
Members of the Irish Cave Rescue Organisation located his body last night, nearly 24 hours later, about 52 metres down in the deepest section of the cave.
They plan to bring it to the surface during the day.
Mr Kozlowski had been living in Ireland for a number of years and held several records in Ireland and Britain, including one for the longest and deepest cave traverse of 103 metres.
He had enough oxygen to last more than six hours when he went into the water at Pollonora cave, Kiltartan about two and a half miles north of Gort at 3pm on Monday.
His close friend and experienced diver Jim Warney found the Polish national's body in an underwater passage at around 6pm yesterday.
It took Mr Warney an hour to dive to the narrow passage where the victim lay with his oxygen tanks and guide rope fully attached.
The location where he was found is almost a kilometre from the access point to the cave and is 52 metres deep.
The family of the diving training instructor in Poland were informed of his death shortly after the search diver returned to the surface.
The rescue team has now requested the assistance of a UK dive rescue unit to assist in the recovery of Mr Kozlowski's body.
Mr Kozlowski was on the final day of an underground expedition when he vanished.
The Polish national was regarded as the most prominent cave diver in the country — and it was hoped that he had sought sanctuary in an air pocket in the extensive underground cave network.
Experienced
Originally from Poznan in Poland, Mr Kozlowski lived in Shankill, Dublin, and was known to his Irish friends as Artur Conrad.
He arrived at the rural location in Co Galway on Saturday, and spent Sunday diving, before going underground for a final exploration on Monday.
Mr Warney's search last night was his second dive in less than 24 hours, having spent Monday night searching after the alarm was raised.
After two divers searched an initial 350 metres to no avail, Mr Warney examined an un- searched area of the 800 metre-wide cave which is 52 metres deep.
Conor McGrath of the Irish Cave Rescue Organisation said a considerable air space had been discovered halfway into the underground cave and that they had hoped to uncover more. "The air space is near the surface so that gives us hope that the cave may have more similar air spaces and that he is in one of them," Mr McGrath said before the discovery of the diver's body.
"He is very experienced. He has very good equipment, very good training and very good knowledge. He is the only one who has been into this cave to its known limits,"
All five divers involved in yesterday's search were friends of Mr Kozlowski. A quantity surveyor by trade, he had been living in Dublin since 2006 and began cave diving in 2007.
Friends said he quickly became involved in all aspects of cave diving and soon opened his own training company.
In 2008, he recorded the deepest underwater cave dive in Ireland and the UK at Pollatoomary, Co Mayo.
Explored
For the past two years he had extensively explored the vast underground cave network in south Galway.
Tom Nolan (86) of Croker House in Kiltartan, Co Galway, had known Mr Kozlowski since he first explored the cave at the rear of the family home in 2007.
Mr Kozlowski became a familiar face at the the bed and breakfast. "He'd come and ask: 'What room am I in? I'll dress the bed myself'.
"He arrived on Saturday night and was diving Sunday and Monday.
"On Monday he told my son, John, that he was going for the last stage. He wanted to see if he could connect this with the caves in the Burren. If so, it would be the biggest underground cave network in Europe.
"Artur was underground there one day and he could hear this noise," said Mr Nolan.
"He checked all his gear to see if there was something wrong and couldn't figure out where the noise was coming from.
"He kept listening though and eventually figured out it that the noise was from the traffic on the road above him. That is how big it is underground here."
R.I.P buddy … 🙁
Blog:
http://www.hellandhighwater.eu/
Source: Irish Independent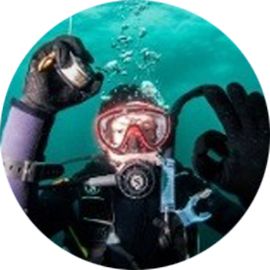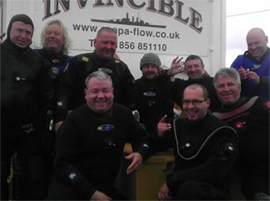 Blog Phasellus consequat orci eget ex euismod vulputate at quis lorem. In euismod accumsan tortor, quis dictum ligula lacinia sit amet. Aliquam eget vulputate urna. Integer posuere lobortis elit, ac dignissim elit ullamcorper vitae. Mauris dignissim...
read more
You are
New
or

Experienced Diver

?