About Us
About Daunt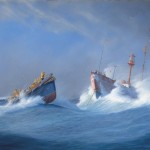 Daunt Sub Aqua Club is officially the best diving club in Cork according to its highly impartial club members. Daunt has been running for over thirty years in Cork. Our members range from beginners to highly experienced and the club trains new members as well as accepting crossover PADI and BSAC trained divers. Daunt is affiliated to CFT, the Irish Underwater Council and training is accredited by CMAS, the World Underwater Federation. Weekly dives are arranged in dive sites along the south west coast as well as further afield. The club participates in regional dive weekends and has planned a club holiday in the Red Sea this autumn.
History of Daunt Sub Aqua Club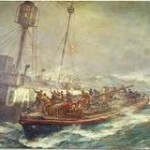 Daunt SAC was formed in 1974, making it one of the oldest diving clubs in the region. The club name is taken from Daunt Rock, located outside Oysterhaven Pier, and the club logo represents the Daunt lightship which was used many years ago for navigation in that area and after which our club boat, Puffin, is named.
2015 COMMITTEE MEMBERS
Paul Ward – Chairman
Brian Hemlock – Training Officer
Chris Crouch – Diving Officer
Padraig O'Callaghan – Snorkelling Officer
Alan Corcoran / Donal Barry – Equipment Officer
Paul Keating – Treasurer
John Barry – Secretary