Open season snorkelling at Sandy Cove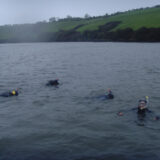 First in 2011 snorkelling was done in Kinsale, Sandy Cove, 15th of January. It is going to be an important date, because it was an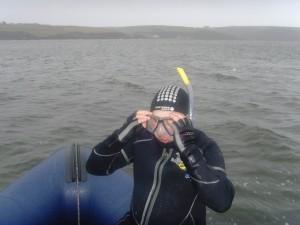 official opening of Snorkelling/Diving Season 2011 and what's even more exciting, the snorkelling was done from brand new and shiny club's boat, collected only the same morning.
Weather wasn't perfect, quite heavy wind, light rain and clouds probably were the reason why only six Daunt members made it, among them new member Eddie Kennedy, but they still had a great fun, didn't even bothered them that water temperature was between 4 and 5 degrees.
That was also test for the boat, which she fully passed and everyone admitted that she is a great choice, especially because of a lot of space inside and strong engine. So Daunt members, don't be afraid of the weather and check it out the next time.